2 tags
An Education
Been meaning to watch this ever since I saw it pop up during the Oscars one year. Expected it to be quite good but didn't have overly high expectations for it since I knew nothing about it. Turned out to be quite good for the most part, with the exception of the ending, which was quite awesome. The story is really very good, and it's cool that it was based on a true story. Really...
2 tags
2001: A Space Odyssey
Was on TV one day so I recorded it on the PVR. Had heard about it randomly about half a year ago and was quite intrigued, but had no idea it was Kubrick until I actually went and watched it. Also found out that this was the film that made Also Sprach Zarathustra's score famous with its much-parodied/referenced opening sequence. Anyways, this is perhaps a good movie, but I am not so sure...
2 tags
Good Will Hunting
Watched this almost 1.5+ months ago, but haven't had time to review it. Anyways, been meaning to watch this for a super super long time but haven't had the chance to do so until now. Had really high expectations about it and surprisingly, it turned out to be somewhat different than what I expected but still met my high standards anyways! No wonder it won so many awards. Before...
2 tags
Le Cercle Rouge
Watched a bit of this without subtitles when I was in Paris last summer. Didn't really know what was going on back then, but now I'm not sure why I didn't, because really, about 75% - 80% of this movie had no dialogue at all and even little to no music. Anyway, despite the ultra super crazy slow pace with long bouts of silence (aside from sound effects) that could've...
2 tags
The King's Speech
Cool that I'm reviewing a movie that is still playing! Quite rare for me to do that even if I have reviewed Black Swan and Tron: Legacy… Anyways, was expecting good things from this film, but exactly what good things I had not known. It lived up to my expectations and then to a bit more, as the topic was many times more interesting than I had thought it would be. Perhaps my...
2 tags
The Last King of Scotland
Decided to watch this because I remember watching the Oscars one year and an African-American actor from a movie I have never ever heard of won the Best Actor award. The year was 2006, the actor was Forest Whitaker, and that movie was this movie. Expected it to be good but as usual didn't really have an idea of what it was actually about, other than it's not exactly about the last...
2 tags
Macross Frontier The Movie: Itsuwari no Utahime
"Obtained" this like 5938502 days ago but never got around to watching it since it's 2 hours instead of 24 minutes /o/ Turned out to be pretty good despite being a retelling of the animu series, mostly because I had watched Macross F way too long ago and forgot about most of what happened. This new version is quite nice though, and it kind of just makes me like Sheryl more....
2 tags
Tron
Been wanting to watch this movie for quite a while, but never got around to it because of other distractions. Finally decided to watch it once and for all after Tron: Legacy reminded me to. Expected it to be a fun ride and it met my expectations plus a bit more. Anyways, it was even more charming than Tron: Legacy, which was to be expected since this is from the wonderful ol' 1980s....
2 tags
Rashomon
Watched this because my father told me it was an important film, and so I was intrigued. Was quite good despite being super old, the cinematography is quite amazing and everything really seems like it stands up very well to the test of time. The stories were interesting and baffling, but it was fun trying to come up with what the true version may be. Mifune Toshirou (The Bandit) was quite...
2 tags
Star Trek (2009)
Didn't really intend to watch it, but thought it would be fun to do so and picked it up out of impulse. Didn't expect it to be good because modern adaptations of anything are rarely much good nowadays, but it would be good time for me to finally watch something that was remotely related to the Star Trek franchise. The movie ended up being an entertaining and exciting ride,...
3 tags
Marguerite Duras's The Lover
Finally finished this book after having borrowed it for a very, very long time. Beginning was difficult to get into, but once I started to understand the style of Duras' writing, the flow of reading was much better. Anyway, short book about a pretty controversial topic, but was interesting to see what times were like back then and to read about the girl's description of her family....
2 tags
Burn After Reading
Decided to watch this because I wanted to see how Brad Pitt would portray a gym dude. Didn't expect anything from it since I didn't know what it was really about, and it turned out to be pretty funny, but ultimately it was just a mess. Still okay, though, as it was still entertaining, but wouldn't really prefer it since the characters and situations are quite dumb (though I...
4 tags
Jacques Villon
Young Girl, Back Turned (looking for French title), 1908, via MoMA. Was in Europe this past summer (July and August 2010) and I had the great fortune of visiting many museums, one of which was the Van Gogh Museum in Amsterdam, The Netherlands. Having not had much exposure to Van Gogh beforehand, I was expecting to develop an understanding and hopefully a preference for Van Gogh's works...
3 tags
Jack London's Martin Eden
What a book. I don't know what to say about it at all, really. I lived a second life while I was reading it, and now that it's over, I feel complexly empty. Through this passive "journey", I reevaluated my own life quite a bit and also was able to relate to some beautiful and cheering parts of the book, which was a wonderful feeling. I had not known that someone could...
2 tags
Mary Cassatt
Title: Autumn (Profile of Lydia) Might as well start profiling traditional artists and painters too because I've been exposed to many of them as of late and do not want to forget their names. They're really very awesome, seriously. Well, I don't really have to profile them myself since there are always wiki articles, but hey, writing about them builds retention! I hope! ...
2 tags
Shall We Dance (Japanese)
Watched this in school about 4 years ago, but wasn't able to watch the end of it due to the constraints of classroom time. Thought that watching it again wouldn't be as funny the second time, but it was actually still very funny! That Aoki-san is really very good, and pretty much all the characters who are from the dance academy are utterly charming. The detective is also quite...
3 tags
Tron: Legacy
Watched this not too long after watching Black Swan, was a very welcome change in mood. Wanted to watch it for the shiny costumes/design (haven't watched the original yet, but working on it) and expected it to be predictable but fun. Tron: Legacy didn't let me down on those expectations, and it was even a bit less predictable than I thought it would be! The best thing about this...
2 tags
Black Swan
Been wanting to watch this since I read about it in the paper prior to its release, was intrigued by the Swan Lake-ness as well as allegations that Portman's acting in this film was great/wonderful/etc. The movie turned out to be as good as everyone says and Portman played her tragic role very well. However, it wasn't a very entertaining film to watch, exactly because Portman...
3 tags
おくりびと / Departures
Another very good movie, except this time it's one I've been wanting to watch for a very very long time. Had somewhat high expectations for this because it won cool awards and it deals with an incredibly interesting topic. Did not fall short of my expectations at all and was very enjoyable. Really liked the light-hearted moments as well as the serious and sensitive ones. Great,...
2 tags
The Queen
Went in knowing that it should be a good movie, but didn't really know what to expect. Came out very impressed with the acting of basically the entire cast, not just Mirren, who was of course very good. As with all films about real people, the actors look nothing like the person they are acting as, but the actors here were so good that during the movie I forgot that they weren't the...
2 tags
Hidamari Sketch Vol. 1-4
The only thing I read in Summer 2010 that I finished. Quite good but not mind-blowing, though I like how the four girls generally balance each other out and nobody steals the spotlight (Okay, maybe Yoshinoya does, but she's not one of the four girls). Not too fond of the new girls as they seem quite boring and too deliberately moé (Nazuna), but their inclusion made me appreciate the...
3 tags
Evangelion: 2.0 You Can (Not) Advance
Too amazing. Rei is awesome. Asuka is awesome. Mari is awesome. The ED song remix is awesome. Even Shinji is awesome. If something can make even Shinji seem awesome, you can be sure that that something is incredible. 97/100
3 tags
Otsuichi's ZOO
English translation by Terry Gallagher and released under Viz's Haikasoru label. Finished this a while ago, took me about 3 months because I was distracted by other things. Read most of it on the bus, about one story per two bus trips. The last 3-4 stories I read at home because school was over. Not sure if I'll do a formal review for this, already tonnes out there I believe. And...
2 tags
Valkyrie
Uh, this was good. Not much of an opinion on it other than it was better executed than I expected. At first I went "lol recent Tom Cruise" and expected some over-dramatized account of the Stauffenberg case, but that wasn't the case with the actual product. Was very serious but not exaggeratedly so, and didn't feel too artificial, perhaps except for the extent to which...
2 tags
Gran Torino
Expected this to be an outstanding movie. It was unfortunately merely disappointing and near-insubstantial. Didn't know anything about the film prior to watching, other than it was supposed to be incredibly good, star Eastwood, and be about some delinquents and a car. Knowing about the first two points made me have high expectations for the movie, and apparently my expectations turned out...
2 tags
The Sky Crawlers
Finally watched this. Been wanting to see it because the poster for it looked nice, and I've heard it mentioned in many places. They even made goddamn Pinky:st figures of the main characters. Didn't know what it was going to be about other than piloting planes or whatever. Anyways, this movie was true to its name, at least the "crawlers" part, since that was the pace...
2 tags
The Last Emperor
Watched this almost 2 or 3 weeks ago but had little time to review. Anyways, this was a 3 hour epic of a history lesson, and I enjoyed every minute of it, since it was very immersive and told me a lot about the history the film centered upon. I'm aware that movies usually don't represent history accurately, but this was a highly intriguing and well-produced depiction that seemed...
2 tags
イバラード時間 / Iblard Jikan
Click on an image to enlarge! They're all 1920x1080. Just finished watching Iblard Jikan, a 30 minute OVA-type thing from Studio Ghibli. Never heard of it before, but gave it a try since it was a freeleech item on BakaBT, and the description layout was shiny. Had no idea what to expect except something related to paintings, and was surprised to find practically a whole slideshow of...
2 tags
The Reader
Been wanting to watch this movie since it earned Kate Winslet a Best Actress Oscar. Heard from friends that it was pretty awesome as well. Anyways, didn't know at all what to expect other than Kate Winslet and something about the Holocaust, so I had fun trying to predict what would happen next or what kind of direction the movie would take. It wasn't wholly difficult to predict...
2 tags
色,戒 / Lust, Caution
Finally got to see this pretty controversial movie directed by Ang Lee and based on a novella by Eileen Chang. I've never read any of Chang's works, so I didn't know at all what to expect. I only knew it was banned in China for its explicit sex scenes. Anyways, this 2 hour and 39 minute film was absolutely wonderful. It was so atmospheric and affecting that I found myself...
2 tags
The Talented Mr. Ripley
Before I watched this movie, all I knew was that 1) People seem to like it 2) Jude Law is in it and 3) It's directed by Anthon Minghella. From the title and cover, I was expecting this to be a substantial yet relatively funny and light-heated film. Oh man was I wrong, except for the substantial part. I don't want to tell you the genre of the film, as this is seriously a movie that...
2 tags
Cold Mountain
Watched this because I wanted to see what kind of actor Jude Law was (Sherlock Holmes doens't count…). Was surprised when I found out that Nicole Kidman (俺の嫁) was in it, and that Anthony Minghella, whose "The English Patient" I ENJOYED VERY MUCH, was the director and screenplay writer. Also surprised to see that Renée Zellweger won Best Supporting Actress for this film,...
2 tags
3 tags
The Resonator by Prentis Rollins
Randomly borrowed this from the library because it looked interesting. After reading this, I have developed an even higher capacity for respecting comic book/graphic novel artists. The Resonator is a two-sided feature that features a graphic novel (titled The Resonator) and its Making Of. Prentis Rollins is the author of both parts, and in the making of part, personally shows all the process he...
2 tags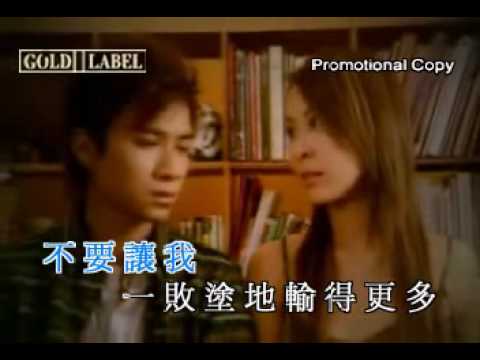 2 tags
Sherlock Holmes (2009)
I watched this with my father because we both liked Snatch and therefore Guy Ritchie, the director of this film and Snatch. I also happen to like Jude Law's face. Too bad it didn't live up to his name much. The only really Ritchie-like points were the marvelous presentation of credits at the end of the film (personally my favourite part of the movie), the slow-mo bare fisted...
Dead Man Walking
Borrowed this because 1) Sean Penn is in it and 2) It won Susan Sarandon her Best Actress Oscar. Didn't really know what it was about except that it involves a nun and a man on death row. (Hence the title) This movie felt extremely long to me, and at first, it was super hard to know what they were saying as there were no English subtitles on the DVD and the characters all had a clipped...
2 tags
Rain Man
Finally watched this movie that I had been wanting for watch forever, and it didn't disappoint IN THE LEAST. It's amazing because my expectations for this was exceptionally high, but this still managed to meet them. Also worth noting that despite being from 1988, and there are a lot of fashions from that time, the movie still manages to make me forget its age because it's just...
2 tags
Milk
Was really looking forward to this for two reasons: 1) Sean Penn and 2) It got Sean Penn an Oscar for Best Actor. However, I found this difficult to watch because I was watching the beginning of it during dinner, because my sibling insisted that we "get the movie over with as quickly as possible" so he can use the TV to play his stupid crappy MMO, and the beginning of this movie...
2 tags
Ocean's Eleven
lol My dad asked me why I borrowed this from the library when it's always being played on TV. I answered that there are no commercial breaks in the DVD version, and I know when it's starts/is on if I borrow the thing. Anyways, finally decided to watch this 2001 remake since a friend said it was pretty good and that I should watch it. I wasn't about to decline that...
2 tags
Good Night, and Good Luck
George Clooney's the director here, and is a film set entirely in black and white. Wanted to watch this because I was in love with the title, and I have a bias towards Clooney's appeance. Had no idea what it was about, but thought that it was about a radio show host. Except I was wrong about that, and it's actually about a television show host who's countering a...
2 tags
Lost in Translation
Watched this because I heard "everyone" praise it. Was expecting to like it, and was really looking forward to watching it, but not only disappointed me, it also bored me out of my mind. I understand that a lot of people who like this movie will say that there's a lot of "underlying meaning" and is pretty realistic in that you can kind of relate to it, but I was...
2 tags
The 39 Clues Vol.1: The Maze of Bones
Haven't posted here in a while, sorry. Anyways, got to reading this book since I discovered that HACCAN did the really, really spectacular artwork+cover illustrations for the JPN version, which made me want to read it so much I settled for the English version. Fortunately, it exceed all of my expectations and turned out to be a very entertaining and fast-paced read, even though it is...
2 tags
Chicago
Finally watched this despite the fact that the movie was from 2002. It is very good, but it was totally different from what I expected. I thought that the story would be about Roxie Hart (Reneé Zellweger's character) actually being in a caberet and dancing and stuff, but almost all the dancing/singing was from her imagination. I was a little disappointed that the film wasn't about...
2 tags
Borat
Also known as Borat: Cultural Learnings of America for Make Benefit Glorious Nation of Kazakhstan. Heard about this movie long long ago but didn't want to watch it because I have had bad experiences with comedy movies. However, after hearing that this movie was TRULY funny and offensive, I gave it a chance and expected to laugh my head off. I didn't. Even though I didn't...
2 tags
Fight Club
Ah, Fight Club. That movie lots of people have watched and liked, and when they say that it is a good movie, they are correct. For the most part. As usual, I watched the movie without knowing what the story was about, except that 1) Fight Club has rules and 2) It's based on a novel. Since that was all I knew, I was pleasantly surprised and didn't expect any of the crazy-ish twists...
2 tags
RockaRolla
Hi, long time no post! Forgot how handy Tumblr is for blurbs. Anyways, yet ANOTHER Guy Ritchie movie, this time his most recent work. As usual, extremely slick, funny, and cool. Very very nice opening sequence too. (HD @ Youtube) As in the (classic?) Ritchie style, the seemingly random characters which were introduced in the beginning all come together and make the audience go...
1 tag
Notice
Moving all anime and artist-related posts to http://polymetrica.wordpress.com/ ! This Tumblr will be for movie and book reviews only now /o\
2 tags
redjuice
Long overdue coverage on the incredible redjuice (also known as しる, which he says is equivalent to the Mike of Michael, because juice in Japanese is "shiru".), remembered because of icie's lovely coverage of the Summer 09 issue of Gelatin, in which redjuice participated in. Anyways, redjuice is touted as one of the new generation of artists who have made their name from...
2 tags
21 Grams
Looked foward to this movie because I saw that Sean Penn was in it. Such a talented but totally different guy outside of a movie, it's nuts. Anyways, I think my expectations for this was a little too high, so I wasn't overwhelmingly impressed with it, but I did think it was good, and I love films that have its chronology all messed up. Figuring out and putting the pieces of the...